Will the Third Alberta Permaculture Convergence
Inspire, Inform, and Empower You and Your Community?
Sure….And That's Just the Beginning of the Impact This Event Will Have!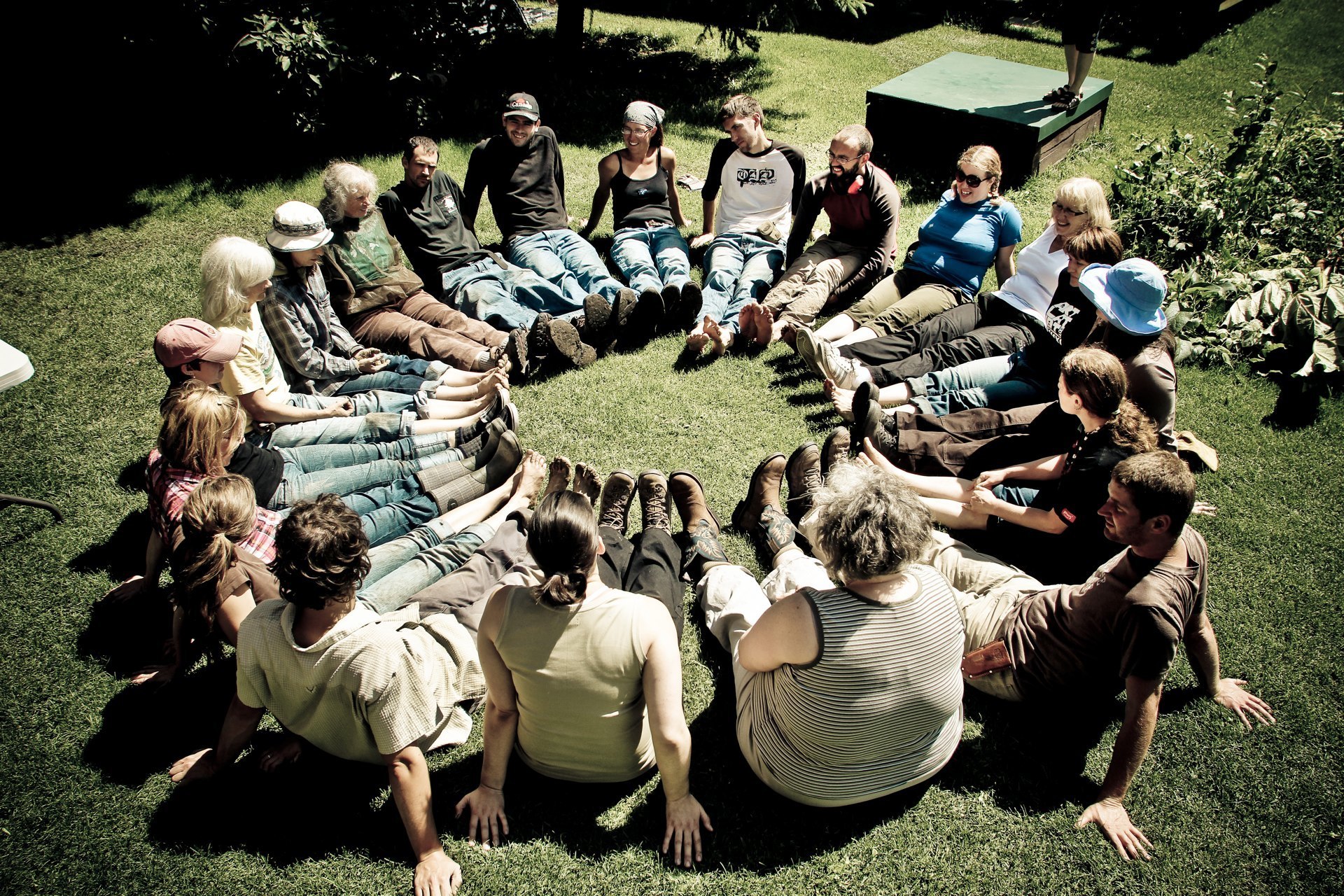 When you get a group of passionate permaculture people together for an ad-hoc convergence — and each of them suddenly realizes I'm not swimming alone against the mainstream current! – endless possibilities open up! Ideas start flying, friendships form, needs meet skills, investors meet startups…

That was what happened at the first and second Alberta Permaculture Convergence…and we knew this was just the beginning………

So you will not want to miss our third annual Convergence (whether you're an Albertan or not!). It's scheduled August 24th-26th, 2012 on the breathtaking 40-acre retreat center called Woodland West on the border of Kananaskis country.

Why Attend the Third Alberta Convergence?

For starters, it takes all the best features of our previous 
Convergences to a new level….
meeting likeminded folks who share your values, your priorities, and your passionate love of the Earth…
learning nitty-gritty skills that will serve you whether you're camping in the wilderness or rebuilding after a major disaster…
swapping tips, resources and practical know-how to create a living knowledge base for your community…
being inspired by stories from fellow permies across the social spectrum…
seeing your children creating supportive friendships in a safe, kid-friendly environment…
feasting on healthy, delicious local food..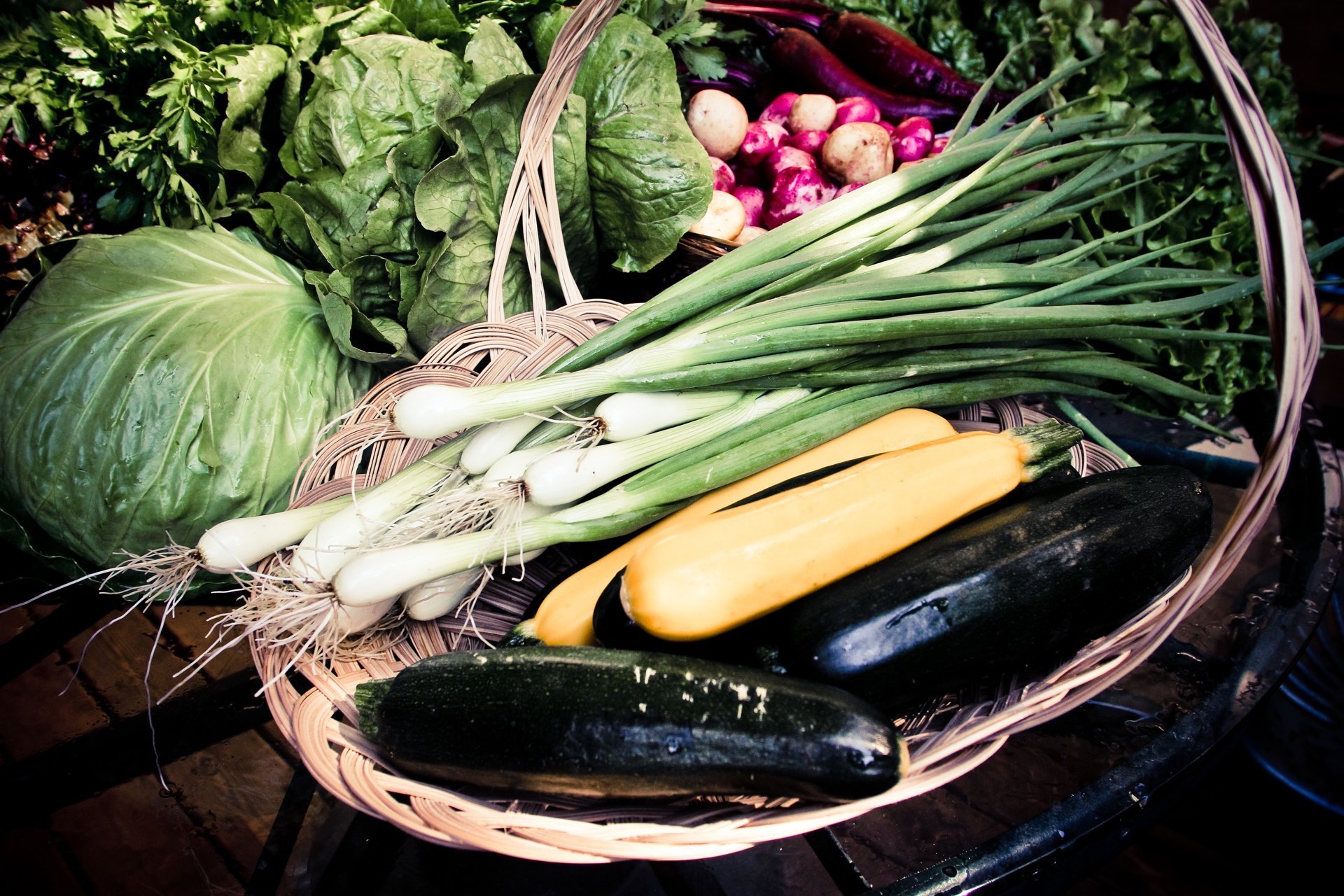 And best of all….
spending three full days of fun and permaculture….(and nothing but fun and permaculture!) as you get back to the land and create community in a vibrant tent city set in a breathtaking landscape!

That's right – you can swim, stroll, hike, interact with nature (and donkeys, horses, chickens and dogs) in the pristine foothills of the Canadian Rockies…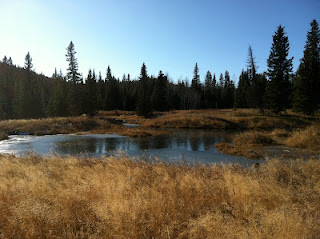 Every permaculture gathering should be a full-immersion experience of the glories of nature – and you'd think Woodland West was designed just for that purpose, with a large swimming pond, lots of walking trails with aspen and spruce forests interspersed with small streams, beautiful open fields full of wildflowers….even a tree house on the hillside!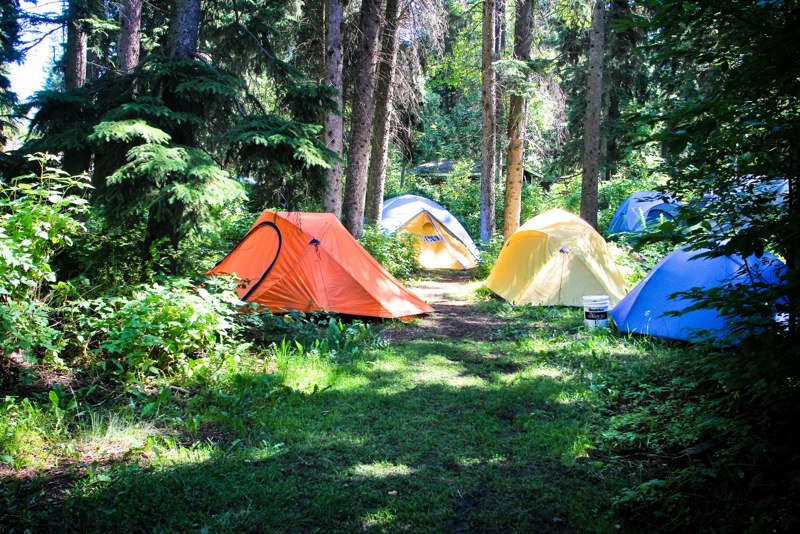 You'd think a stunning location like this would have a lodging price to match….but no!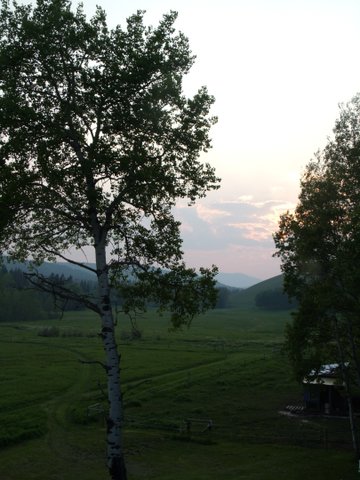 You see, both the Convergence planners and the stewards of Woodland West have a long-range vision…and your budget benefits, too!
Full week-end camping is just $125 per person, and includes:
Camping site on the farm with composting toilets and solar showers available
Friday night will be a pizza potluck so please bring toppings for pizza cooked in the cob ovens! Dough will be provided.
Catered lunches on Saturday and Sunday and supper on Saturday night.
Participation in all workshops on all days.

A non-camping pass is only $75 per person, and includes:

Access to the site during both Saturday and Sunday and participation in all workshops.
Catered lunches on Saturday and Sunday and supper on Saturday night.

Children 12 and under may attend free of charge, but please let us know if you're bringing children so we can include them in our meal plans.

(Because of the farm animals on the site, please leave your dogs at home!)

Be warned – space is very limited!
Register NOW to lock in your spot before it's too late!  Due to the limitations of the site, we will have space for only 100 people camping and 25 day registrations.

Payment by cheque is available – email Evonne@sagepermaculture.ca for details.

What Sort of Workshops Will Be Offered? We're Glad You Asked!

Remember the recipe for Stone Soup? Yeah – it's something like that! In the best decentralized, community-empowering permaculture tradition, we're inviting you to join us in creating this event. Can you offer…

A particular gardening skill?
A special water-management or water-harvesting technique to share?
How-to tips for holistic livestock grazing or crop rotation?
A unique approach to permaculture design principles or social practices?
A perspective on community-building…or renewable energy applications…or low-impact construction…or earthen building…or plant/animal guilds…or (name your specialty here!) that arises out of your training or life experience?

If so, we want to hear from you! Send us your workshop proposals and we'll contact you for further conversations.

We can tell you about one workshop for sure….

How to Create a Permaculture Awareness in Your Community
with Jeff and Julilynn Gilles of Rancho Relaxo from Rocky Mountain House, Alberta
Having recently won the prestigious Martha Kostush environmental award, Jeff and Julilynn are leaders in rallying community support for permaculture. You'll hear about their real-life adventures in building their neighbors' awareness, overcoming skepticism, and creating a supportive permaculture-friendly environment.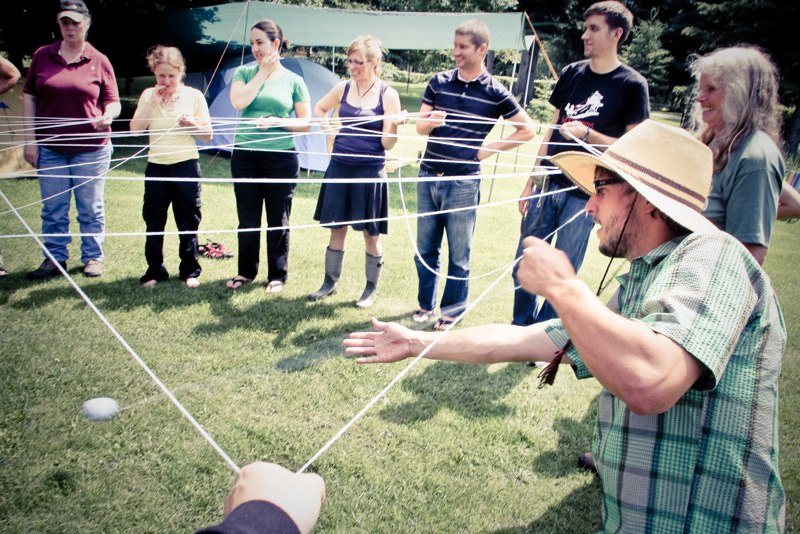 And the Impact of This Convergence Won't End on August 26…
Of course you expect that any Convergence would have a long-term impact as participants bring new information and ideas back to their communities. But the planners for the Alberta Convergences have a bigger vision…
to establish a cohesive community of permaculture practitioners…
to wake up the average Albertan to permaculture options…
to thrill our mainstream society with sustainable, practical, low-tech permaculture solutions…
and, over time, toleave a lasting legacy of functional permaculture sites from one end of the province to the other!

How, you ask? By building up to each Convergence with a month-long series of hands-on workshops that lay the groundwork for long-term permaculture-based venues!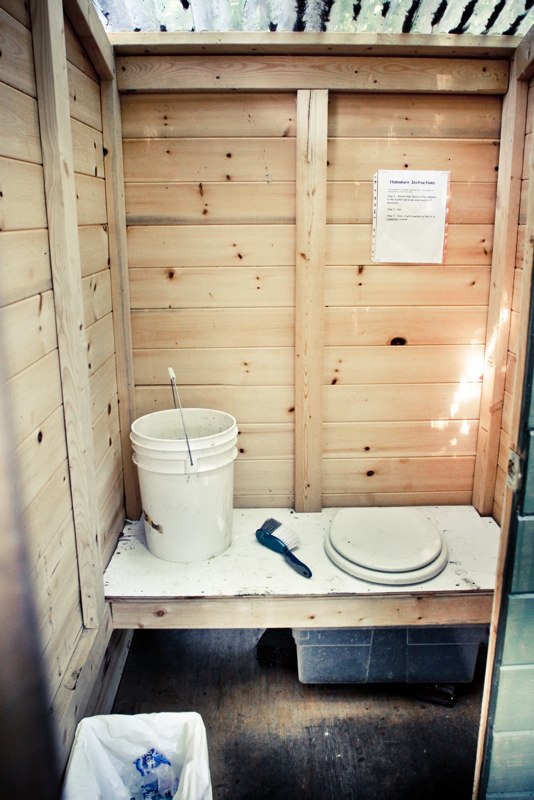 This July we are offering Skill-Building Weekends at Woodland West, in which we'll create the permanent infrastructure elements for the Convergence – elements that will set the stage for sustainable, zero-impact events to be held on that site long into the future. This is your opportunity to start building the know-how, the connections, and the energy that will culminate in the Convergence…
July 7th – Composting Toilet Workshop with Evonne Smulders of Sage Permaculture,1-4 pm by donation.
TBA – Round Wood Timber Construction with Robert Smulders  of Sage Permaculture, 9-5 each day. Lunch provided.
July 12 –  Rocket Mass Heater Showers with Rob Avis of Verge Permaculture, 9-5, Lunch provided by Woodland West (this is a volunteer event, contact rob@vergepermaculture.ca if interested in attending).
July 19 – Cob Oven building workshop with Ashley Lubyk and Heather Noakes of Dirt Craft Natural Building.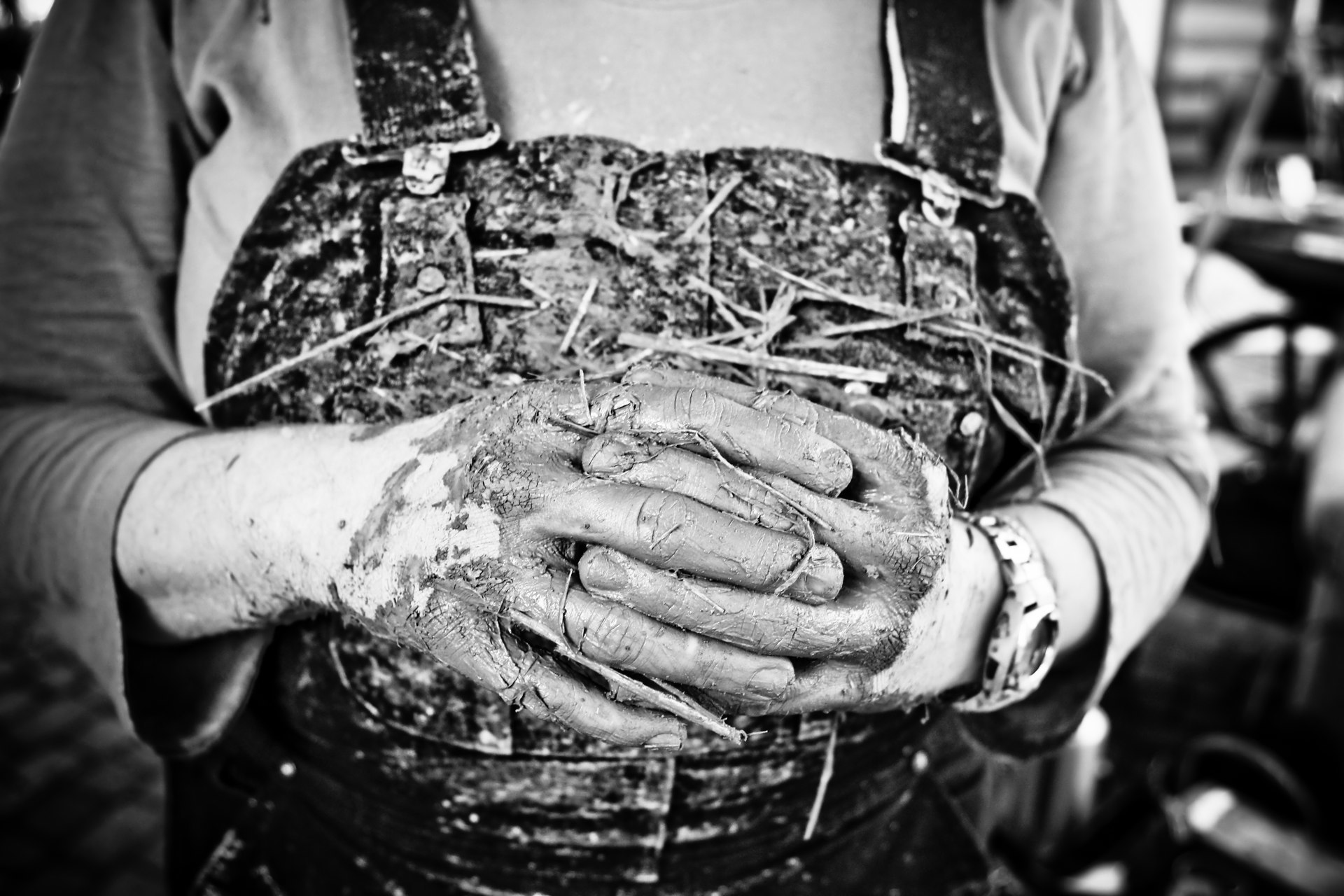 You might say we're putting the practicum ahead of the concept! At the Skill-Building Workshops you'll gain solid, hands-on practice in core permaculture technologies…and then, at the Convergence, you'll hear the weekend leaders discussing the theory and process behind the work you did.
So why should you attend the skill-building workshops? Here are our five six reasons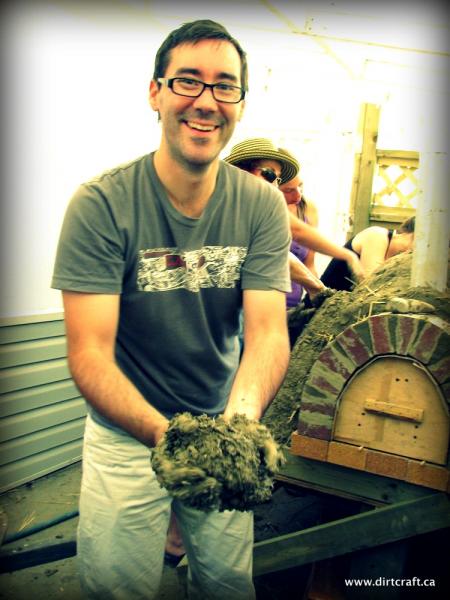 5. Have Fun In the Country – These are going to be high-energy weekends with a high fun quotient!
4.  Get Your Hands Grubby Practicing Real Skills – We promise, no  abstract theory, just do-it-now, get-'er-done, hands-on, practical learning!
3. Bask in the Praise of Convergence Participants- "What an amazing shower setup," they'll say – and you can tell them the behind-the-scenes stories of building it!
2. Be a Pioneer, Create a Legacy – This is the first Alberta Convergence site to get the long-term infrastructure treatment. You'll be breaking new ground in more ways than one…and helping to create a precedent for future Convergences to follow!
And our Number One reason?
1. Bring Friends, Build Community – Worried that the friendships you make at the Convergence will just be three-days-and-gone connections? There's no better way to anchor in an acquaintance than by sweating together to do a good work well!
And That's the Bottom Line – the Real Reason to Come to This Year's Convergence…
We've all felt it – the sense that we're alone, struggling to live sustainably in a culture that's determined to destroy the environment we all depend on for our lives. It isn't easy!

It's events like this, however, that can give you hope – meeting others who share your values, exchanging ideas and perceptions and inspirations and resources and tips….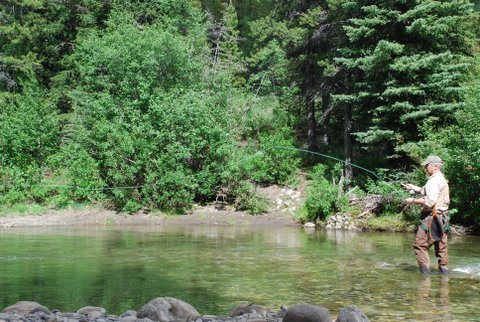 …and building a community…a legacy of knowledge, creative connection, and real-life examples…a small and growing groundswell of change where you live and across the province.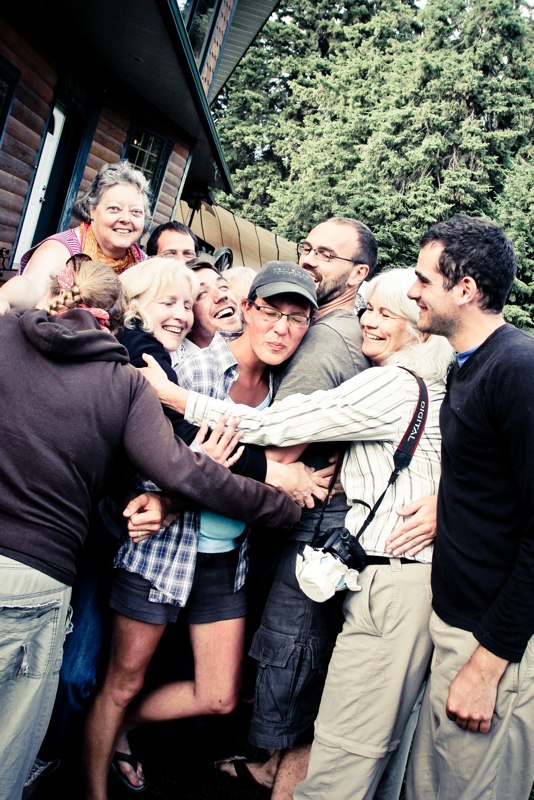 We don't know about you, but that's what keeps us going despite all the odds and obstacles! And that's why we'll be taking in the mountain air at Woodland West this year….and hoping to see you!
Don't wait. Spaces are limited, and are filling up already!
Whether you sign up only for the Convergence, or add on one or all of the Skill Building Weekends, we can promise that this series of events will deepen your understanding, broaden your connections, and replenish your energy for the planet-saving permaculture work you do!
Looking forward to seeing you there —
Evonne & the Crew
Questions? ABconvergence2011@gmail.com